Continuing story
Added April 1st 2013: Listen to Ann talk about how the RRHOF induction ceremony plans came together.
Added March 27th 2013: OC Register: The Wilson sisters, Ann and Nancy, will be saluted by some of Seattle's finest, including Chris Cornell, who will give the induction speech, and Pearl Jam's Mike McCready and Alice in Chains' Jerry Cantrell, who will join Heart on stage.
Added March 17th 2013: Nancy on Youtube: right at the start of the interview that was done a couple of days after Roger's announcement. > "The real story is nobody is supposed to be talking about it" "But we're gonna represent, uh, the original lineup will be represented and our current band, who we've been with longest will also be represented" [...]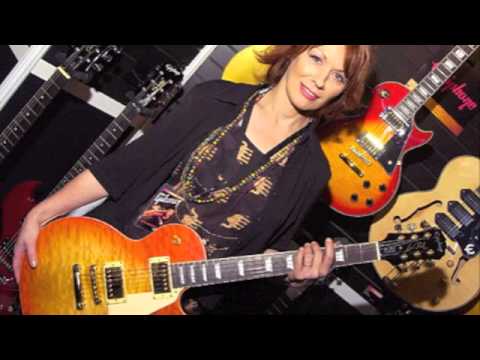 Added March 5th 2013: Nancy on March 4th or 5th 2013 [skip to 14:25]: Q: What lineup is being inducted? Nancy: "The original lineup of guys are Roger Fisher Mike DeRosier and Howard Leese". [she doesn't mention Steve Fossen, by accident probably] Q: Will you play with them? "Oh yeah. We are making it as comfortable as we can for them". "We're not gonna, you know, allow it to become like a reunion though, I mean that's where we kinda draw the line there". "Cause we have to represent ourselves in the present. We have to represent ourselves between the present and the past as well, so we'll do one thing with them and they can say their say. And it'll be good".
So I guess we have confirmation from The Camp!
Added March 2nd 2013: US fans can see Rush congratulate Heart on rejoining for the Induction. Future Rock Legends: "So, so akward"
Added February 22nd 2013: Click here and skip to 40 minutes into the show to hear Roger address the situation. It's the radio program mentioned below by a Heartmonger. "No retraction" and a lot of chatter. "The good news is that all the members of Heart are talking" "I wish I could tell you I had good news" "The official announcement is that there is no comment"
Added February 20th 2013: Statements from the Heart Camp on their official bulletin board: "The Heart Camp will not confirm if this is or not happening yet. It's too early. The problem with this is Roger announced it before it was approved or finalized. It's not finalized. [...] Roger shouldn't have stated this." So there we have it. Let's all hope it'll be finalized in good harmony! I wonder what Nancy thinks of this all. In the meanwhile: check out the new tour date in Utah and this message of hope.
And we have the following quote from a Heartmonger on the official bulletin board: "Hey everyone – Roger addressed the rumor on a Seattle radio station this a.m. Basically, he said to play together has not been decided yet but the good news is that after all these years the original members of Heart are at least talking."
Added February 19th 2013: No trace of the breaking news article on littlequeenmusic.com? LQ, who runs that fansite, says it's in anticipation of an official Rock Hall announcement. Thanx for your explanation, LQ. Roger Fisher has not removed the post of his Facebook. Status as of now: still no word from the Rock Hall or Ann & Nancy.
Added February 18th 2013: the article on Examiner.com that I linked to yesterday, has changed slightly, but ever so significantly: first it said "according to a source close to the band" and now it says "according to a source close to founding members of the band". This change underlines that at this moment Heart has not confirmed this news of former guitarist Roger Fisher, who played in the band up to 1979.
February 17th 2013: 5 hours ago (2/16) original guitarist, Roger Fisher, posted on his Facebook page: "I haven't seen anyone announce it yet: THE ORIGINAL HEART LINEUP WILL PLAY AT THE ROCK AND ROLL HALL OF FAME INDUCTION CEREMONY."
You can hear Roger tell this here at 33 minutes. This is big news, and if true, definitely the ticket buyer's (several hundred dollars) money's worth! As at this moment the Heart Camp (Ann & Nancy) have yet to publicly confirm, I'm not bringing this as a 100% truth or "breaking news".
Ann's last response (February 1st) to this question was that they would def "take the high road" (here at 22 minutes) and that RRHOF induction was "not the place to bring 30 year old laundry". That could very well have evolved into sharing the stage. But at this point we only have Roger's message.
MyNorthWest from December 2012 is in line with Roger's statement: Roger, who says he keeps in touch with Ann and Nancy by email, says the original members including the Wilson sisters might come together to perform at the induction ceremony in Los Angeles next spring. "She said that she'd be welcome to have all the former members of the band play, and she said more the merrier," said Roger. "So as far as she's concerned it seems there's no problem at all."
More news about this at: Examiner.com and LittleQueenMusic.com